We are extremly proud of our team on the start of Vivacom Bulgarian Downhill Series in Petrich. The race was held between 3 and 5 of May. The weather was realy variable and the track was sleepery and dry at the same time…
Despite the conditions, FOUR Members of our team are winning prizes at the most handsome category during the race UCI Men 17+. Congratulations to Iordan Anchev, Stoyan Varbanov, Ivan Koburov and Kaloyan Bouresh. Some of them collects they first UCI points in the worldwide ranking!!!
The big up goes to Iordan Anchev – here is, what he says in facebook: "Successful start of the season and second place for me in Vivacom Downhill Series # 1 Petrich! This was my first ever participation in the UCI male category elite and I am pleased with the performance, an interesting season is out!

Thanks to Riders United #giveyouwings AquaMatrix Doppelherz Bulgaria My family and friends for support! 🙏"
In the same category, the other 3 Riders United are very closed to the podium with they ENDURO bikes. We know, that this is not easy on track like this!!! Applause to Stoyan, Ivan and Kaloyan for the courrage!!!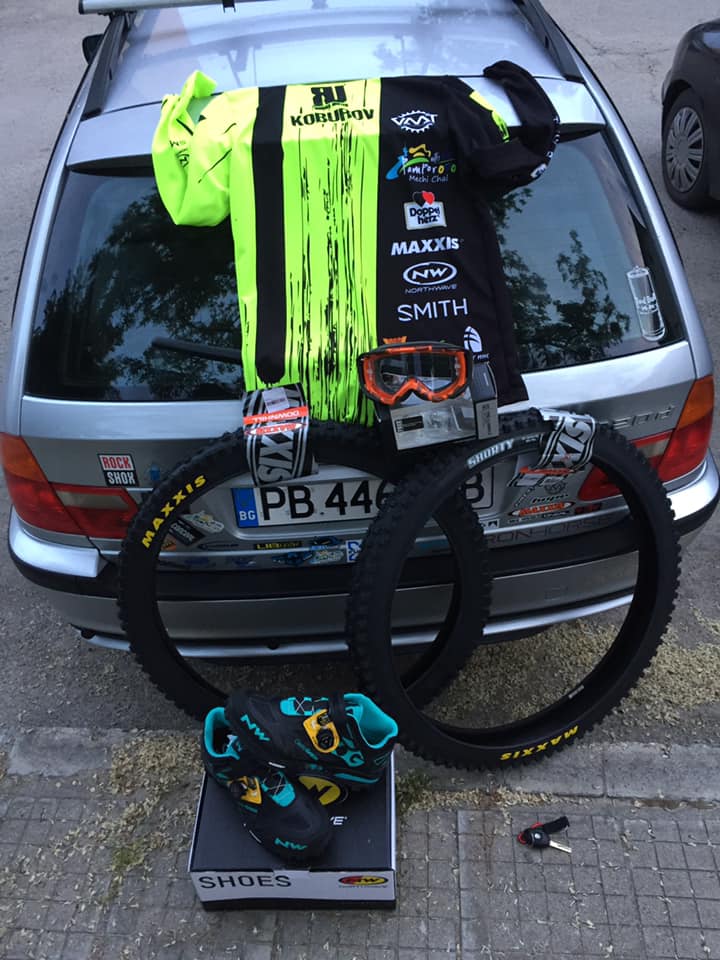 In the women category, on her debut in the races, Denitza Tosheva took second place – we wish her to countinue like that!!!
In Masters category, in great competition third place won "The Butcher" Milan Dimov – congrats to him!!!
Congratulations and to all other riders of our team and we wish quick recovery to Stefan Astadjov!!!
NEXT STOP: iXS Downhill Cup | Pamporovo Bike Fest | 20-23 June 2019